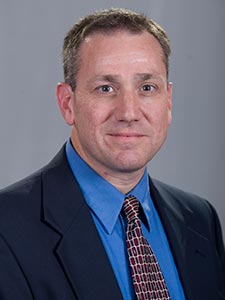 Position:
Co-Interim Dean SBT/Assoc Prof
Department:
C I S
Phone:
(218) 723-6199
E-Mail:
BOlson1@css.edu
Website:
View
Brandon Olson is an Associate Professor of CIS and Project Management and Chair of the Computer Information Systems department. His academic interests include project management, IT strategy, knowledge management, database modeling, systems thinking, and online education. Dr. Olson teaches courses that include project management, capstone projects, and graduate capstone research. He also serves as the coordinator for undergraduate internships. Dr. Olson serves as chair of community and outreach programs for the Minnesota chapter of the Project Management Institute. In his spare time, he likes spending time with his family, running, hiking, sailing, cross-country skiing, fishing, reading, and exploring technology gadgets. You can follow Dr. Olson as The IT Professor on his blog or Twitter accounts.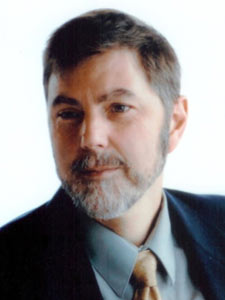 Position:
Lecturer, CIS/SBT
Department:
C I S
Phone:
(218) 723-6117
E-Mail:
TBuck2@css.edu
Website:
View
Dr. Thomas Buck is a Lecturer in the School of Business and Technology, and teaches courses in management ethics, technology ethics, e-commerce, information systems and programming. With a PhD in Educational Technology and Applied Information Systems, an MS in Curriculum and Instruction, and an MBA in Rural Healthcare, Dr. Buck's work includes teaching, research, and antiques.
His research work is three-fold, (i) applied technologies and STEAM curriculum development; (ii) web-based assessment tools and educational game design; and, (iii) information systems, e-commerce and cultural entrepreneurship. Dr. Buck's work in STEAM curriculum revolves around aerial robots, autonomous drones and 3D printing. In assessment tools and game design, he maintains the Rubrics for Assessment (http://www.rubrics4assessment.net/) and the Learning Games (http://www.learningames.net/) websites, and is conducting an on-going research project focusing on the developmental principles of educational psychology, game design, applied technologies, and assessment. His related published works include his book, Learning in Cyberspace: A Guide to Authentic Assessment Tools for Web-based Instruction.
In relation to electronic commerce, his most recent publication (November, 2017), E-Commerce Analytics and Quantitative Methods: Lessons & Select Case Studies, is part of an on-going curriculum and simulations development project between The College of Saint Scholastica's School of Business and Technology (SBT) and Learning-Games.net, and is designed to help students explore the field of e-commerce frameworks and metrics for collecting, measuring, analyzing, visualizing, dashboarding, optimizing, personalizing, and automating web-based sales and customer data by applying modern analytics and quantitative methods.
As a Cultural Entrepreneur and internationally recognized Conservator of East Asian Historical & Cultural Artifacts, another one of Dr. Buck's passions is his research on Japanese and Chinese history, philosophy and fine arts. Among his related published works are his books The Art of Tsukamaki and Ancient Japanese Swords and Fittings, both available on Amazon.com.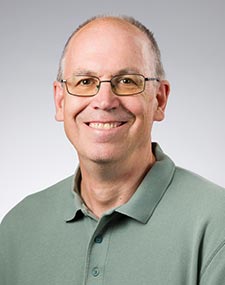 Position:
Professor, CIS
Department:
C I S
Phone:
(218) 723-6294
E-Mail:
Tgibbons@css.edu
Tom Gibbons is an Associate Professor at the School of Business and Technology. He has an undergraduate degree Math, Physics and Computer Science from St. John's Univerity, a Masters in Computer Science from the Univerity of Wisconsin-Madison, and a PhD in Computer Science from North Dakota State University. His research interests are in artificial intelligence, CS education and game design.

Tom coordinates summer technology camps at the College of St. Scholastica and also serves on the steering committee for the Midwest Instruction and Computing Symposium.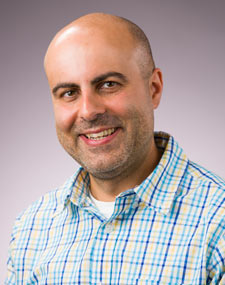 Position:
Asst Professor, CIS
Department:
C I S
Phone:
(218) 723-6797
E-Mail:
kglesener@css.edu
Kris Glesener is an Assistant Professor in the Computer Information Systems department. He enjoys teaching programming, software development, and database classes. Before embarking on a teaching career, Kris was the Technical Lead for a software development team at Hallmark Business Connections. Outside of school, Kris enjoys running and outdoor activities. Kris is the director of the Northern Minnesota Track Club, a trail-running club in the Duluth-Superior area.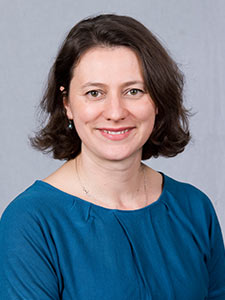 Position:
Asst Professor, CIS
Department:
C I S
Phone:
(218) 723-6152
E-Mail:
JRosato@css.edu
Jennifer Rosato is an Assistant Professor of Computer Information Systems in the School of Business and Technology. She has an undergraduate degree in Biochemistry from St. Scholastica and a Masters of Arts in Information Systems Management from Carnegie Mellon University. Her research interests are in K-12 computer science education, human-computer interaction on the web as well as supporting students in pursuing their own research. She is committed to involving more women and underrepresented minorities in the CS field, especially young women in middle and high schools as well as supporting K-12 educators to integrate and offer computer science in their classroom. She directs an NSF-funded interdisciplinary scholarship program and is dedicated to providing diverse experiences that support students in achieving their career goals.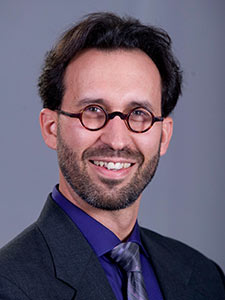 Position:
Lecturer, CIS/SBT
Department:
C I S
Phone:
(218) 733-2246
E-Mail:
DVosen@css.edu
Website:
View
David J. Vosen MA, Lecturer in the Computer Information Systems Department. He has an undergraduate degree in Chemistry with certificate in German Language and Culture from Carleton College as well as a Masters specializing in Learning Technologies from the University of St. Thomas. His varied academic interests include emerging & adaptive technologies, online education, mobile innovation & integration, web design, multimedia, cognitive science, and environmental science. D.Vo teaches courses on Computer Architecture, Computer Security, Database Modeling & SQL, Computer Software & Applications, and Ecology. He is an author of hundreds of YouTube videos, loves to integrate themed music into his courses with over 75 unique playlists, is a web master & desktop publisher for several nonprofits, and is an active member of the NE MN STEM leadership team. His personal interests include piping on the Great Highland Bagpipe, drumming on Xbox live, swimming, esoteric philosophy, wilderness survival, reading with his daughters, visual arts, off-grid construction, and traveling far & wide.