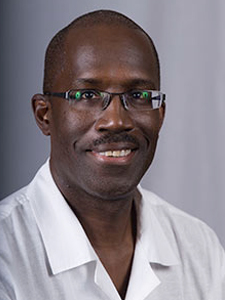 Position:
Asst Prof/Site Coord, SWK, TC
Department:
Social Work Extended Studies
Phone:
(651) 403-8631
E-Mail:
rcoleman@css.edu
Former Child Protection Division Manager for Ramsey County Community Human Services for nine years. Seventeen years in child welfare services with Ramsey County. National presentations/ workshops in Washington, California, Missouri, Arizona, Pennsylvania, Washington, DC and Maryland on disproportionality in child welfare, transformational systems change, kinship care, poverty and neglect issues and anti-racism leadership development, implementation and training. Interests include traveling, child welfare and authentic race dialogue facilitation.
Richard Coleman, MSW, LGSW
Assistant Professor/ Social Work Program Coordinator
Department- Social Work
651-403-8631
B.S. Secondary Education, MSW (Master of Social Work)
Appointment and experience- Asst. Professor, 30 plus year social work experience, including, adult and adolescent mental health, county government administration, child welfare ( direct services & administration), corrections, program development, social work licensure supervision
Consultation, systems change and anti-racism work, higher education, community trainings and presentations
Interests- child welfare, higher education, domestic violence and sexual assault advocacy, systems change
Courses taught- Undergraduate courses -Generalist Social Work Practice; Integrated Lab I, Junior and Senior Field Practicum; Social Work with Groups, Social Work with Individuals and Families; Human Behavior and the Social Environment, Immigration Issues ( Mexico ); Understanding systems of Privilege and Oppression, NASW topics course, Child Risk Assessment, Prep for Field, Integrated Lab II ( Writing lab)
Teaching philosophy- "To teach is to touch a life forever"
Personal information- Married, four children, enjoys traveling
Memberships- NASW (National Association of Social Workers), MSSA (Minnesota Social Services Association); MCSWE (Minnesota Council on Social Work Education) BPD (Association of Baccalaureate Social Work Program Directors)
Certifications- LGSW, MN Board of Social Work, License # 1471, Domestic Violence and Sexual Assault Advocacy, Authentic Race Dialogue Facilitator
Publications- R.Coleman, R,Stricker (1993) COGWORKS- Cognitive Skills Training Manual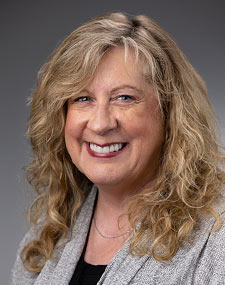 Position:
UG Prgm Dir/AZ Site Coord SWK
Department:
Social Work Extended Studies
Phone:
(651) 403-8636
E-Mail:
MRunnber@css.edu
Marcia provides social work Arizona distance site program coordination and student course instruction on the Mesa Community College and Phoenix College campus. Marcia graduated from the University of MN- Twin Cities campus with a B.S. in Social Work, with a concentration in child welfare and American Indian studies in 1977 and returned for her M.S.W. in 1980, specializing in children and families, and chemical dependency. Marcia has had over thirty years of practice experience with children and families in areas of addictions, mental health, domestic violence and special needs. She has been with the C.S.S. Social Work Program for the past 22 years, having an interest in international social work practice, immigrants and refugee populations, Native American services, Veterans, and families of children with special needs.