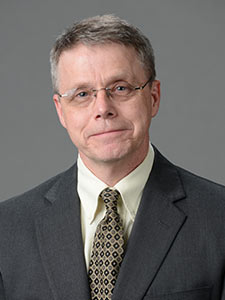 Position:
Professor, OTH, Chair
Department:
Occupational Therapy
Phone:
(218) 723-5915
E-Mail:
scope@css.edu
Website:
View
Steve joined the Occupational Therapy Program at CSS as Program Director in the summer of 2013. He earned his bachelor degree from the University of Minnesota-Duluth (1980), MOT degree from Western Michigan University (1983), and ScD from Boston University-Sargent College of Health and Rehabilitation Sciences (1997). Prior to coming to CSS, Steve was a Professor in the Occupational Therapy Department and Director of the Rehabilitation Science Program at Concordia University Wisconsin. Steve is teaching courses related to evidence-based practice in occupational therapy. Steve's research interests include motor control and motor learning basis of pediatric interventions including constraint-induced movement therapy, motor imagery, and intensive interventions for children with cerebral palsy.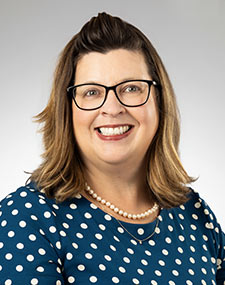 Position:
Asst Professor, OTH
Department:
Occupational Therapy
Phone:
(218) 723-6256
E-Mail:
KErickso@css.edu
Website:
View
Kelly Erickson joined The College of Saint Scholastica Department of Occupational Therapy as an Assistant Professor in 2010. She has been practicing as an occupational therapist for 17 years with experience in management and all levels of client care. Her teaching roles include Foundations in OT, Evidence-Based OT I and II, and Psychosocial OT. Previous teaching roles include Biomechanics for Occupational Therapy Practice, Neurorehabilitation in Occupational Therapy Practice, and Level I Fieldwork On-Campus Clinic. Occupation as the core of evaluation, task analysis, and intervention processes is a consistent thread throughout her courses. Erickson is a calibrated rater of the Assessment of Motor and Process Skills (AMPS) through the Center for Innovative OT Solutions.
Erickson has a master's degree in occupational therapy and recently completed a three-year term on The College of Saint Scholastica Alumni Board of Directors. She received her doctorate in psychology from Walden University with a dissertation titled "Perception of Stressors and Resources for Managing the Deployment Process as Predictors of Reservist Spouse's General Wellbeing." Erickson is a member of the Minnesota Occupational Therapy Association (MOTA), the American Occupational Therapy Association (AOTA), and maintains certification with the National Board for Certification in Occupational Therapy, Inc. (NBCOT).
Erickson's practice focus includes occupational performance with attention to role performance patterns, behavior management, and sensory processing across the lifespan. She has research interests that include use of everyday technology as assistive devices for occupational performance and as therapeutic media in the occupational therapy process. A recent publication "Evidence Considerations for Mobile Devices in the Occupational Therapy Process" appeared in The Open Journal for Occupational Therapy in April 2015. Ongoing research projects include preparedness for interprofessional learning among graduate students and long-term outcomes of an on-campus teaching-learning clinic in occupational therapy curriculum. She has presented at various occupational therapy therapy conferences, the Minnesota e-Health Summit, the American Association of University Professors Conference on the State of Higher Education, and Assistive Technology Industry Association conference.
Erickson is currently serving as Co-Administrator of AOTA's Evidence-Based Practice Evidence Exchange and is an approved Critically Appraised Paper (CAP) reviewer with AOTA. She is also incomgin Editor-in-Chief of the AOTA Exam Prep Editorial Board, which includes overseeing item writing, establishing and completing timelines for product review, revewing the online exam prep product, and coordinating the writing of editorial board members.
Erickson is the co-leader of the Duluth Area Special and Sled Hockey organization, which has been in operation since 2011. The organization provides community hockey opportunities in both competitive and casual experiences for individuals of all abilities and needs. She also serves as a member of the Visit Duluth Sports Advisory Council to advise accessiblity needs of sports programming and events in the Duluth area.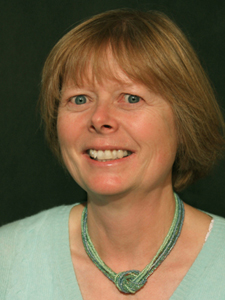 Position:
Asst Professor, OTH
Department:
Occupational Therapy
Phone:
(218) 723-6713
E-Mail:
Ngabres@css.edu
Website:
View
Nancy has been an Assistant Professor in the Occupational Therapy Program at The College of St. Scholastica for 19 years. She received her Bachelor of Science Degree in Occupational Therapy from the University of Wisconsin- Milwaukee, and her Master of Science degree in Therapeutic Science from the University of Wisconsin-Madison. From 2000 – 2008 Nancy worked as a consultant for the Fetal Alcohol Diagnostic Program in Duluth, MN. Prior to working at St. Scholastica, Nancy worked for 12 years as an occupational therapist with the Duluth Public Schools. Nancy's teaching responsibilities have focused primarily on pediatric occupational therapy. In addition, Nancy has taught for four years in St. Scholastica's Dignitas Program. Nancy's scholarship and research interests include: the role of occupational therapy in addressing the effects of prenatal alcohol exposure, occupational therapy intervention for children with handwriting needs, and occupational therapy intervention for children with sensory processing disorders.
Position:
Admin. Asst. II, OTH
Department:
Occupational Therapy
Phone:
(218) 723-6099
E-Mail:
KHatfiel@css.edu
First line of contact and manager of the day-to-day activities of the Department of Occupational Therapy, which has 6 faculty, 64 students and clients involved in an on-site OT clinic.
Fax: (218)-723-6698.
alternate email: otclinic@css.edu (for on-site clinic clients and observers).