 Position:
Instructor, Athletic Training
Department:
Athletic Training
Phone:
(218) 723-6002
E-Mail:
KMoncel@css.edu
Kim Moncel, a Superior Wisconsin native, was hired in Jan. of 2018 to serve as the Clinical Education Coordinator/Instructor in the Athletic Training program at CSS. Kim served as the Head athletic trainer at the CSS from 1999-2014 and also as an outreach athletic trainer for Essentia Health from 1997-present. In addition to her role as a college ATC, Kim spends her summers serving as a Certified Athletic Trainer for Team USA. In 2005 Kim has selected to the position of Athletic Trainer for USA Women's National baseball team. "The highlight of my career, so far, came when I was invited to be on the medical staff for Team USA during the Summer Olympic games in London England. Other Team USA duties have included serving as the Certified Athletic Trainer for USA Team Handball at the 2011 Pan Am Games in Guadalajara, Mexico; Athletic Trainer of the 2013 Paralympic Track and Field World Championship in Lyon France, 2017 World indoor chapmionships - Portland OR and 2017 Junior World Champions Notwill Sweden Athletic Trainer for the Women's National Baseball World Cup teams in 2006 -Taipei, Taiwan, 2008 – Matsuyama, Japan 2014 – Miyazaki, 2016 - South Korea.
In addition to her Clinical Coordinator role Kim also teaches Health Care Administration, Therapeutic Intervention, Special Topics and Clinical classes.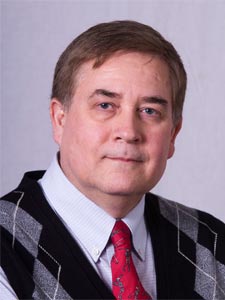 Position:
Asst Prof, Athletic Training
Department:
Athletic Training
Phone:
(218) 723-5906
E-Mail:
tneuharth@css.edu
Todd Neuharth joined The College of St. Scholastica in January 2014 as an assistant professor and currently serves as program director and department chair of the CAATE accredited professional master's degree program-the first of its kind in Minnesota. He was previously at Norwich University where he served as Program Director and Department Chair for 12 years. Todd has been responsible for the initial academic accreditation of two athletic training programs and the successful re-accreditation of Norwich's program. As a clinician, Todd was Head Athletic Trainer at the University of Minnesota, Morris for 7 years and prior to that served as program director of the sports medicine/orthopedic department in a large multi-specialty clinic in Montana.
Professor Neuharth is a certified member of the NATA, a registered athletic trainer in the state of Minnesota, an American Heart Association instruction, an Impact Trained Athletic Trainer and a Certified Health Education Specialist. He has served on various committees at the state and national level; including serving as an accreditation site visitor and member of the CAATE Annual Report Committee and Site Visit Review Committee.