Position:
Asst Professor, ATR
Department:
Athletic Training
Phone:
(218) 723-6002
E-Mail:
ABrugge@css.edu
Educaional Background:
Ed.D University of Minnesota
Certificate in Health Informatics The College of St. Scholastica
MS in Kinesiology Indiana University
BS in Athletic Training Minnesota State University, Mankato
Dr. Amy Brugge joined The College of St. Scholastica in July 2009 as the department's first Director of Clinical Education and is tenured as an Assistant Professor. In addition to teaching in the department and advising thesis research projects, she oversees and assess all phases of the clinical education component of the degree program. Prior to her appointment at The College, Dr. Brugge was a Lectuer/Assistant Athletic Trainer at the University of Wisconsin-Stevens Point, where she provided athletic training services to the men's ice hockey and women's soccer teams.
Dr. Brugge is a member of the both the National Athletic Trainers' Association and the American Health Information Management Association, and is registered as an athletic trainer in Minnesota. She has completed the Graston Soft Tissue Mobilization Module-1 and Module-2 courses and Kinesio Taping Levels 1 & 2. Amy is passionate about the development of future professionals, and has previously served as the advisor for the Great Lakes Athletic Trainers' Association (GLATA) Student Senate, for the Minnesota Athletic Trainers' Association (MATA) Student Senate, and the St. Scholastica Health Interprofessional Program (SSHIP). She currently serves as an accreditation site visitor for the Commission on Accreditation of Athletic Training Education (CAATE), as Co-Chair of the MATA Governmental Affairs Committee, and is a member of the MATA Public Relations Committee and the CAATE Review Committee.
Amy's professional and research interests include clinical documentation improvement, electronic health records use in athletic training, and health informatics competence in allied health providers. Her dissertation, Athletic Training Students' Academic Preparation in Healthcare Documentation, investigated the instruction and assessment of the documentation-related competencies in athletic training education. In 2016 she completed a graduate level certificate in Health Informatics and is credentialed as a Certified Health Data Analyst (CHDA) by the American Health Information Management Association (AHIMA). She is passionate about advancing the athletic training profession to the use of health information technology at the point-of-care across employment settings and athletic trainers contributing to health information exchange in the U.S. healthcare system.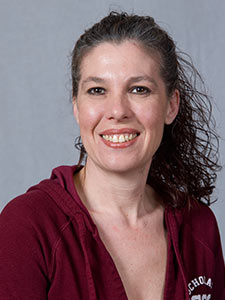 Position:
Data Coord/Admin Spec, PA Prgm
Department:
Physician Assistant Studies
Phone:
(218) 723-6289
E-Mail:
DChriste@css.edu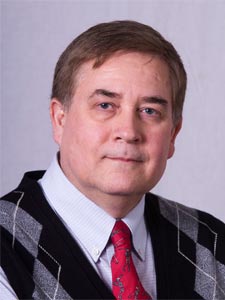 Position:
Asst Prof, Athletic Training
Department:
Athletic Training
Phone:
(218) 723-5906
E-Mail:
tneuharth@css.edu
Todd Neuharth joined The College of St. Scholastica in January 2014 as an assistant professor and currently serves as program director and department chair of the CAATE accredited professional master's degree program-the first of its kind in Minnesota. He was previously at Norwich University where he served as Program Director and Department Chair for 12 years. Todd has been responsible for the initial academic accreditation of two athletic training programs and the successful re-accreditation of Norwich's program. As a clinician, Todd was Head Athletic Trainer at the University of Minnesota, Morris for 7 years and prior to that served as program director of the sports medicine/orthopedic department in a large multi-specialty clinic in Montana.
Professor Neuharth is a certified member of the NATA, a registered athletic trainer in the state of Minnesota, an American Heart Association instruction, an Impact Trained Athletic Trainer and a Certified Health Education Specialist. He has served on various committees at the state and national level; including serving as an accreditation site visitor and member of the CAATE Annual Report Committee and Site Visit Review Committee.