Position:
Assoc Professor, MGT
Department:
Graduate Management
Phone:
(218) 723-6651
E-Mail:
RHartl@css.edu
Robert J. Hartl, M.A. is an Associate Professor of Management at the School of Business and Technology. Mr. Hartl's professional interests include organization development, process consultation, organizational behavior, strategic management, conflict resolution, health care leadership and change management. Mr. Hartl's teaching philosophy is "I try to help students understand and appreciate how they learn and solve problems. Such self-understanding is best accomplished through experiential learning principles and the clinical application of theories. Therefore, we often work in the field or bring client groups into our classrooms. My expectation is that our students will develop mastery of the subject matter they study. The leaders of tomorrow must be capable, innovative and persistent; I believe our graduates are well-suited to serve those demands." In his spare time, Mr. Hartl enjoys distance running, backpacking, and fly-fishing.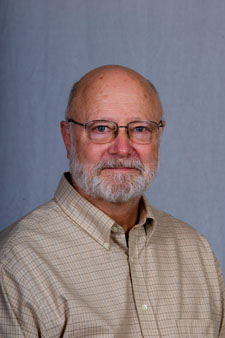 Position:
Professor, MGT
Department:
Graduate Management
Phone:
(218) 723-6476
E-Mail:
DSwenson@css.edu
Website:
View
Dr. Swenson is a Professor of Management at the College in the School of Business & Technology, and Coordinator of the Online MBA for Rural Healthcare Administration. He has master's degrees in Management, Media and Technology, School Counseling, and is completing another in IT Leadership. His doctorate is in Counseling Psychology and post-doctorate diplomate in Forensic Psychology. His academic interests include shiftwork, systems theory, crisis and stress management, program evaluation, and ethics. Dr. Swenson teaches a variety of courses in the School of Business and Technology, including Crisis Management, Organizational Behavior, Leadership, Team Management, Organization Development, and Marketing/Consumer Behavior. He is the author of over 100 articles, book chapters, psychological tests, and a book, "Stress Management for Law Enforcement Officers." He also advises graduate students on final research projects. Dr. Swenson's personal interests include T'ai Chi Ch'uan, computer simulations, medieval history, writing,and brewing.