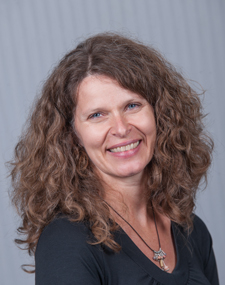 Position:
Assoc Prof, Physical Therapy
Department:
Physical Therapy
Phone:
(218) 625-4938
E-Mail:
aborstad@css.edu
Education:
B. A. University of St. Thomas-Biology (1991)
B. S. University of Minnesota-Physical Therapy (1993)
M. S. The Ohio State Universtiy-Neurologic Rehabilitation (2007)
Ph. D. The Ohio State University-Rehabilitation Science (2012)
Teaching:
Dr. Borstad teaches in the areas of neuroscience, neurologic rehabilitation, motor control, and research. She is a faculty member for the international service learning course to Merida, Yucatan, Mexico.
Research:
Dr. Borstads research has focused restoration of sensorimotor control of the upper limb following stroke. Within this broad topic she has contributed to work on the mechanisms associated with positive neuroplasticity associated with sensory rrehabilitation and Constraint Induced Movement Therapy. She contributed to the development of a Virtual Reality Game for upper limb rehabilitation post stroke, called Recovery Rapids. In collaboration with colleagues in computer science she is working on the development and validation of two measures of somatosensation.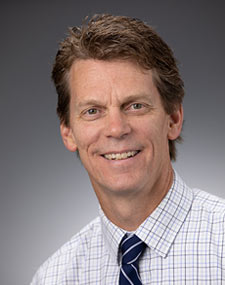 Position:
Professor & Chair, PT
Department:
Physical Therapy
Phone:
(218) 723-6523
E-Mail:
jborstad1@css.edu
Education: BA Biology, St. Olaf College, 1987; BS Physical Therapy, University of Minnesota, 1993; PhD Rehabilitation Science, University of Minnesota, 2004.
Scholarship: Dr. Borstad's research evaluates soft tissue alterations at the shoulder and their effects on shoulder biomechanics and he is also studying the relationships among tissue tightness, motion and pain at the shoulder. He has authored or co-authored over twenty-five peer-reviewed manuscripts, three textbook chapters and is an editor of Therapeutic Exercise: Foundations and Techniques.
Teaching: Biomechanics for Physical Therapy; Musculoskeletal Science and Applications; Evidence-Based Practice in Rehabilitation; Advanced Therapeutic Progressions; Small Group Research Practicum.
Service: Dr. Borstad is engaged in state, national and international activities related to the physical therapy profession including abstract and grant reviewing and continuing education assessment. He is on the Board of Directors for St. Ann's Residence in Duluth.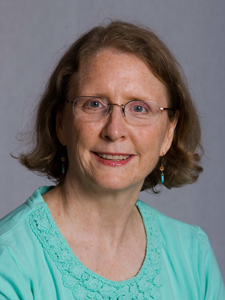 Position:
Asst Professor, PTH
Department:
Physical Therapy
Phone:
(218) 723-6174
E-Mail:
JKilloug@css.edu
Website:
View
Dr. Killough's teaching areas in the entry level program include Cardiopulmonary Evaluation and Management, Physiological Response to Injury and Exercise, Systems Screening and Management I, Patient Client Management I and II, Multiple Systems, Geriatric Evaluation and Management. In the tDPT her teaching areas are Diagnostic Imaging and Differential Systems Screening.
Research interests: Fall prevention in the geriatric population, cardiopulmonary implications of physical therapy interventions for neurological impairment, Manual Therapy as an adjunct for Physical Therapy in Urinary Incontinence, and Ergonomics and Bariatric Geriatrics.
Dr. Killough earned a B.A. in Biology from Carleton College, Northfield MN in 1976, a M.S. in Physical Education with an emphasis in Exercise Physiology from The Pennsylvania State University in University Park, PA in 1981, and an M.A. in Physical Therapy from The College of St. Scholastica in 1993. She earned a D.P.T. from Simmons College in 2006. She was certified as a Geriatric Clinical Specialist by the American Board of Physical Therapy Specialists in 2003, receritfied in 2013, and as a Certified Exercise Expert for Aging Adults in 2011.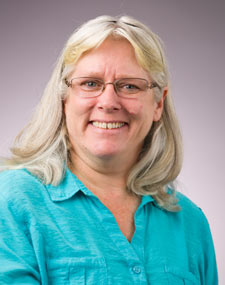 Position:
Admin Asst II, PTH
Department:
Physical Therapy
Phone:
(218) 723-6786
E-Mail:
KKing@css.edu
Kathy has been with the Physical Therapy program since 2005. She earned her AAS in Health Information in 2000 along with her Registered Health Information Technician certification. Kathy has a wide range of record management in various fields including Child Protection, Dialysis, OP Clinic, and Long Term Care. She currently works as the Administrative Assistant for the department ensuring that faculty and students have the support they need to achieve program goals and outcomes.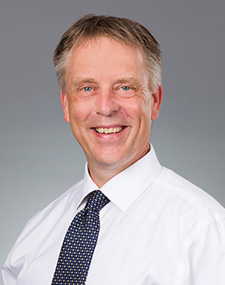 Position:
Asst Professor, PTH
Department:
Physical Therapy
Phone:
(218) 723-6061
E-Mail:
JKittel2@css.edu
Education: BA Health Sciences, College of St. Scholastica, 1993; MA Physical Therapy, College of St. Scholastica, 1995; ScD Physical Therapy, Texas Tech University, 2018.
Teaching Responsibilities: Current responsibilities include: Examination and Evaluation I & II; Musculoskeletal Evaluation and Management; Multi-System Evaluation and Management; and Patient Client Management III and IV.
Research Interests: Pain science, clinical reasoning, neurodynamics, mobilization/manipulation, essential soft skills (e.g. motivational interviewing and therapeutic relationships) and tissue loading/progression in rehabilitation. Professional: Mr. Kittelson is a member of the American Physical Therapy Association (APTA), the American Academy of Orthopaedic Manual Physical Therapists (AAOMPT), and an APTA orthopaedic and education section member. He is an orthopedic certified specialist (OCS) as certified by the American Board of Physical Therapy Specialties, and a certified orthopedic manual therapist (COMT) for the extremities. He is currently (2016-2018) an orthopedic residency mentor for Evidence in Motion (EIM). Clinical experience: Primarily outpatient outpatient orthopedics. Experience in these other areas of practice: inpatient and outpatient neurological, home health care, inpatient/acute care, skilled nursing facilities, vestibular rehabilitation,and occupational medicine/industry.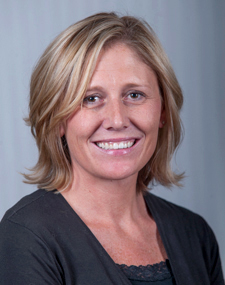 Position:
Asst. Prof PTH
Department:
Physical Therapy
Phone:
625-4480
E-Mail:
DLieberz@css.edu
M.A., Physical Therapy - The College of St. Scholastica, 2001
DPT, Physical Therapy - The College of St. Scholastica, 2012
Dalerie started a full time appointment with the physical therapy department in 2010. Areas of clinical expertise include vestibular rehabilitation and integration of Pilates based exercise with rehabilitation. She completed American Physical Therapy Association (APTA) competency based training in vestibular rehabilitation at Emory University and advanced APTA competency training at Duke University. She currently practices at Essentia Polinsky providing vestibular rehabilition. Additionally, Ms. Lieberz has completed over 100 hours of training in Pilates exercise methods including completion of Stott mat and reformer coursework. Ms. Lieberz is an active member of the APTA and recognized as a Geriatric Clinical Specialist (GCS).
Dalerie is the Director of Clinical Education which involves coordinating integrated clinical experiences and community based internships for DPT students. Her primary teaching responsibilities within the DPT program involve coordinating the four course Patient Client Management Series (PCM I-IV). The PCM series is offered across the 1st and 2nd years of the DPT program, emphasizing integration of didactic course work and application of clinical skills to patients, which provides students with opportunities to develop competency prior to clinical internships. Dalerie is responsible for organizing the pro bono student PT clinic on campus. Additionally, she is responsible for placing students in full time internships and following students while progressing with internships. She is an APTA credentialed clinical instructor. Other teaching responsibilities in Physical Therapy include vestibular rehabilitation.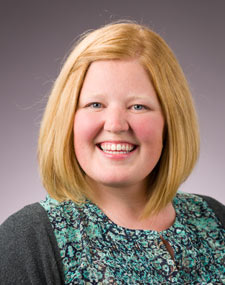 Position:
Asst Professor, PTH
Department:
Physical Therapy
Phone:
(218) 723-6640
E-Mail:
smohnjohnsen@css.edu
Samantha started her appointment at the College of St. Scholastica in the fall of 2013. She is an assistant professor in the DPT program with current teaching responsibilities in Patient Client Management II, III, and IV, Lifespan Applications I, Lifespan Motor Development, Psychosocial Issues in Physical Therapy, Interventions I, and the PT Elective. She is also the Assistant-Director of Clinical Education for the program, working with students on their clinical internships.
Samantha is a member of the American Physical Therapy Association (APTA) with section memberships in Orthopedics, Pediatrics, and Education and serves on the MN state board for physical therapy. She is an APTA credentialed clinical instructor and trainer, and is also certified in both orthopedics and pediatrics by the American Board of Physical Therapy Specialties. Samantha's clinical experience includes outpatient hospital-based and private clinic orthopedics, sports, and pediatrics in the Portland, OR metro area. She also partnered with Lake Superior Community Health Center to establish a probono PT practice to work with an underserved population.
Research interests include development of student clinical reasoning skills, intra and interprofessional education, and dosage parameters for rehabilitation for children with cerebral palsy.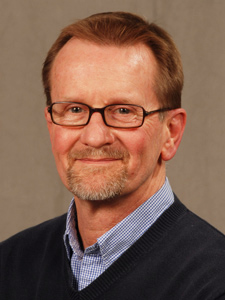 Position:
Professor, PTH
Department:
Physical Therapy
Phone:
(218) 723-6013
E-Mail:
JNelson@css.edu
Teaching responsibilities: Neuroscience, Functional Anatomy, Biomechanics, Patient Client management I, II, III, and Critical Inquiry III.
Research interests: Neurophysiology of eye movement, head movement and balance control.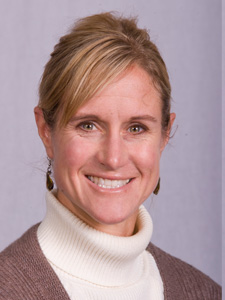 Position:
Professor, PTH
Department:
Physical Therapy
Phone:
733-2216
E-Mail:
Jogston@css.edu
Position: Professor, Director, Transitional Doctor of Physical Therapy Program
Education:
BA Exercise Science Exercise Physiology University of MN Duluth (1993)
MPT Mayo School of Health Related Sciences (1996)
PhD University of MN Rehabilitation Sciences (2004)
Teaching: Biomechanics, Therapeutic Exercise, Musculoskeletal, Evidence Based Practice
Research: Dr. Ogston's doctoral work was in the area of shoulder biomechanics, but has recently been investigating various realms of running research in the sensorimotor lab leading various student groups along with her own projects. She is also interested in qualitative outcomes in teaching pedagogy.
Clinical Experience: Sports Medicine/Orthopedics and Pediatrics.
Professional involvement: Inducted into the Academy of Advanced Item Writers FSBPT (Federation of State Boards of Physical Therapy), American Physical Therapy Association (APTA),, MNAPTA Research Committee, Journal of Sports and Orthopedic Physical Therapy reviewer
Volunteer/Community work as a PT: Courage Duluth, Hermantown Community Church, Grandmas Marathon, Inline Skate Marathon and Duluth-Superior Alpine Club, Hermantown Area Futbol Club, Hermantown Pike Lake Area Community Organization, Hermantown Youth Soccer Association Position:
Online Student Advisor
Department:
Transitional Doctor of PT
Phone:
(218) 625-4821
E-Mail:
rsaamanen@css.edu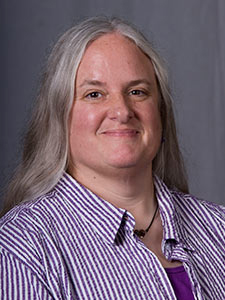 Position:
Asst Professor, PTH
Department:
Physical Therapy
Phone:
(218) 723-5995
E-Mail:
LSpangle@css.edu
Ms. Spangler has a Bachelor's degree in Psychobiology, a Masters degree in Physical Therapy, and a Transitional DPT degree. She has extensive clinical experience in multiple areas, having worked in a number of different clinical settings including out patient therapy, in patient rehabilitation, and as a travelling therapist. Her main area of teaching and of clinical expertise is in neurological rehabilitation, with a special interest in the rehabilitation of patients with spinal cord injury.
In the Department of Physical Therapy Ms. Spangler Teaches in a variety of courses. She coordinates the neurologic rehab. courses and participates extensively in the Patient Client Management course series. Currently Ms. Spangler serves as the Chair of the PT Admissions Committee.
Beyond CSS Ms. Spangler is active with the local Habitat for Humanity chapter, and volunteers extensively in dog rescue through Retrieve A Golden of the Midwest.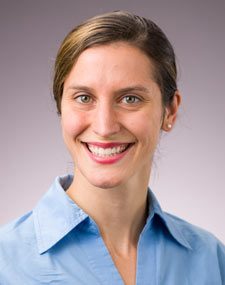 Position:
Assistant Professor, PT
Department:
Physical Therapy
Phone:
(218) 625-4873
E-Mail:
mwatkins2@css.edu