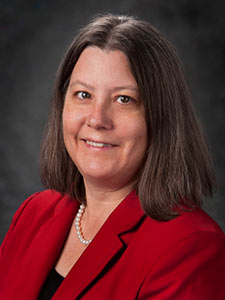 Position:
Professor/Dean, SSC
Department:
SSC Admin
Phone:
(218) 625-4834
E-Mail:
abeard@css.edu
B.S. in Chemistry, Marquette University
Ph.D. in Organic Chemistry, University of Utah
Joined the College of St. Scholastica in 2012, as Dean of the School of Sciences. I also teach one course a semester in the Department of Chemistry.
Over the past 20 years, I have worked with over 100 undergraduate collaborators on various research projects. One of my current research projects is in organic chemistry, researching the synthetic utility of sulfone ketenes in the preparation of novel antibiotics which combat drug-resistant bacteria. A second research project involves the investigation the anti-oxidant and anti-microbial properties of hops, the main flavoring in beer. The goal is to identify and better understand the compounds in hops that influence these properties.
Position:
Asst Professor, CHM
Department:
Chemistry
Phone:
(218) 625-4438
E-Mail:
achaparadza@css.edu
PhD, Portland State University
BS (Hons), University of Zimbabwe Position:
Instructor, CHM
Department:
Chemistry
Phone:
(218) 625-4489
E-Mail:
kdawson1@css.edu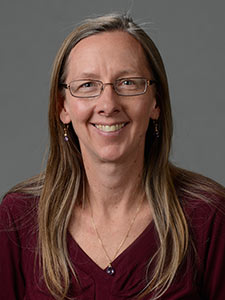 Position:
Lecturer, CHM/SSC
Department:
Chemistry
Phone:
(218) 625-4492
E-Mail:
LHodapp@css.edu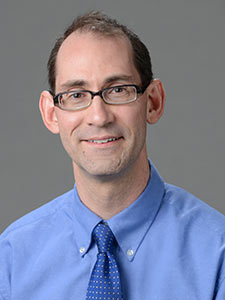 Position:
Assoc Professor, CHM
Department:
Chemistry
Phone:
(218) 723-6598
E-Mail:
BJSJohns@css.edu
Website:
View
I am an inorganic chemist and have always been fascinated by the bonding and colors of transition metal ions.I teach courses in Inorganic Chemistry, Instrumental Chemistry, General Chemistry, General Chemistry for the Health Sciences, and Everyday Chemistry for non-majors. My current research focuses on the synthesis of crystalline coordination polymers synthesized from transition metals and linear, bidentate ligands that occlude discrete metal-oxygen nanoclusters as counterions. Our materials are synthesized either using a slow-diffusion method or by hydrothermal synthesis and characterized by FT-IR, UV/Vis spectroscopy, X-ray diffraction, TGA-DSC, and cyclic voltammetry. I have only set off the fire alarm once.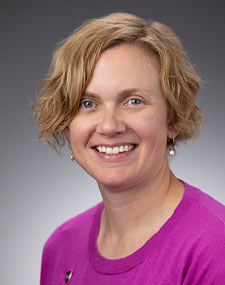 Position:
Assoc Professor, CHM
Department:
Chemistry
Phone:
(218) 723-6457
E-Mail:
JMaki@css.edu
Website:
View
My lab studies the antimicrobial compounds found in honey. Regional honey samples are currently being tested for efficacy against Escherichia coli and Bacillus thuringiensis, gram-negative and gram-positive organisms, respectively. Turbidity by microplate assay and determination of colony forming units on agar plates are the two main techniques being initially employed. Further studies will focus on isolation and characterization of the antimicrobial compounds.
I teach general chemistry, biochemistry for majors and non-majors, and associated labs. In my spare time I enjoy sporting events (especially volleyball games) and live music. I also love a number of outdoor activities including kayaking, camping, cross country skiing, snowshoeing and hiking.
Position:
Professor, CHM
Department:
Chemistry
Phone:
(218) 723-6162
E-Mail:
LMcgahey@css.edu
Website:
View
Before coming to CSS in 1990, I taught as a Lecturer in Chemistry at the University of California, Berkeley from 1979-1983 and then as an Assistant Professor of Chemistry at Union College in Schenectady, NY. My main research interests concern the mechanism and stereochemistry of addition reactions to alkenes, aldehydes, and ketones. My second research area involves chemical education -- developing new instructional experiments and exploring how students learn chemistry in order to teach it more appropriately.
At St. Scholastica I have taught health science chemistry, organic chemistry, general chemistry, and analytical chemistry, plus advanced courses on medicinal chemistry, spectroscopy, the history of science, and a course on religion and science. I realize most students will not become chemists, so I try to show how chemistry relates to students' professional interests and everyday lives. For me, teaching chemistry has become a tool to help people develop their qualitative and quantitative thinking skills in general.
In addition to publications in chemistry journals, I am the co-author of a text on distance education, the sole author of a laboratory manual used for liberal arts chemistry courses at a number of other universities and colleges, and coauthor of a book chapter on distance education.
Position:
Professor, CHM
Department:
Chemistry
Phone:
(218) 723-6065
E-Mail:
Pstein@css.edu
Website:
View
My research involves the structure-function relationships of proteins using fluorescence and UV-Vis spectroscopy as instrumental techniques. I study three different systems. 1) Chitin-binding proteins, including wheat germ agglutinin, solanum tuberosum agglutinin, and a novel protein from American mistletoe. 2) The binding of antioxidants, like EGCG to human and bovine serum albumin. 3) The mechanism of action of catechol oxidases from potato and sweet potato.

I teach Biochemistry, General Chemistry and Physical Chemistry Classes. In addition, I teach an Honors course, Great Ideas of Science, which is a discussion course based on popular science literature.

My interests include running, hiking, and snowshoeing, and other outdoor activities whenever I am not reading mystery novels or popular science books. I am a general sports fan and a soccer referee. Position:
Assoc Professor, CHM
Department:
Chemistry
Phone:
(218) 723-6138
E-Mail:
Trygstad@css.edu
Website:
View
Dr. Trygstad's post-secondary education began at St. Olaf College, where he earned his B.A. as a double major in Chemistry and Biology in May of 2002. He then attended graduate school in the Department of Chemistry at the University of Minnesota - Twin Cities, earning his Ph.D. in the summer of 2007. While at the University of Minnesota, he conducted research focused on natural products organic synthesis under the direction of Prof. Craig J. Forsyth, Ph.D. His Ph.D. Thesis is entitled: Versatile Synthesis of the C3-C14 Domain of 7-Deoxyokadaic Acid and Strategic Analogues.
He joined the Department of Chemistry and Physical Sciences at The College of St. Scholastica as an Assistant Professor in August of 2007. He subsequently was granted tenure and promoted to Associate Professor in August of 2013. His current research focuses on the development of undergraduate organic chemistry instructional laboratory experiments, with particular focus on substitution reactions of allylic systems and chalcone enolate chemistry.