Position:
Asst Professor, NSG
Department:
RN/BS
Phone:
(218) 723-6569
E-Mail:
JDeming@css.edu
Jennifer Deming is an Assistant Professor in the School of Nursing's Non-Traditional Nursing program, but also teaches in the Traditional Undergraduate Nursing Program. She is an experienced Family Nurse Practitioner. Her area of clinical expertise in the School of Nursing is medical-surgical nursing. She is actively involved in the Minnesota Nurses Association as well as Sigma Theta Tau International Honor Society of Nursing. In addition, Jennifer is also the coordinator of the Leipzig, Germany Exchange program at the College and has participated in the Tanzania Service-Learning Project.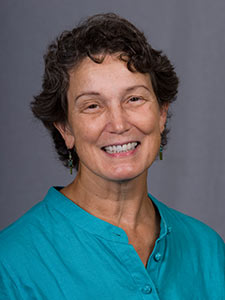 Position:
Asst Professor, NSG
Department:
RN/BS
Phone:
(218) 723-6006
E-Mail:
CGinsber@css.edu
My areas of interest are family nursing, working with underserved populations, geriatrics and trans-cultural nursing. These passions reveal themselves in the stories I share with students – from the cancer ridden illegal refugee seeking asylum in the US, to the woman with no pre-natal care who arrived in my clinic ready to give birth, to the homeless teen mom with a multiply handicapped baby. Engaging the affective domain through story telling helps breach the gap between academics and humanity - the very real needs of our patients within the larger context of family, community, political/economic realities and the globe.

When not teaching, I unwind by writing, spending time with friends, and being replenished by the presence of wind and sky over our Great Lake.

Position:
Assoc Professor, NSG
Department:
RN/BS
Phone:
(218) 723-6222
E-Mail:
ajohnson14@css.edu
Position: Associate Professor, NSG
Department: Chair, Non-Traditional Nursing
Phone: 723-62222
E-Mail: ajohnson14@css.edu
Background
Arlene Johnson PhD, RN, CNP, CNE assumed the position of Chair of Non-Traditional Nursing in fall 2013. She earned a BA in Nursing from the College of St. Scholastica, an MA in Nursing with a Pediatric Nurse Practitioner specialty from the College of St. Catherine, and a PhD in Education, specializing in Teaching and Training Online from Capella University. Her dissertation research, Transition to Online Learning: The Study of a Graduate Nursing Faculty, was published in Nursing Education Perspectives. Dr. Johnson has been the Principal Investigator in multiple research grants.
Why Do I Teach?
As a nursing faculty member for the past 20 years, I have provided instruction to baccalaureate and graduate nursing students. My desire to teach nursing, as well as to practice nursing, stems from my commitment to the nursing profession. I consider it a privilege to be able to share the knowledge and experience that I have gained in my nursing career with students as they prepare to become the next generation of caregivers. As faculty members, we are charged not only with promoting student learning of the scientific facet of nursing, but we must also encourage exploration of how students will exemplify a caring presence to their future patients. I am certified through the National League for Nursing as a Certified Nurse Educator. My goal as a faculty member is to be an excellent role model for students and one who encourages them to perform at their highest potential and represent the nursing profession well. I am very excited to work with students in the RN to BS program at the College of St. Scholastica.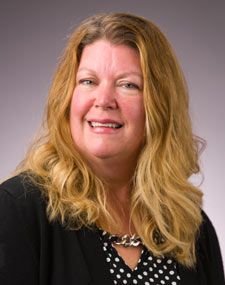 Position:
Asst Professor, NSG
Department:
RN/BS
Phone:
(218) 723-6783
E-Mail:
jkantari@css.edu
Julie Kantarik started teaching in the RN to BS Online Nursing Program in the Fall of 2014, bringing seven years of teaching experience to The College of St. Scholastica. She earned an AD in Nursing from Minneapolis Community College, a BA in Nursing from The College of St. Scholastica, and a MS with a major in Nursing from The College of St. Scholastica. Her professional experience as a nurse focused on cardiovascular and gerontological nursing with an interest in chronic disease management. She is passionate about fostering learning for students that decide to continue their education in nursing. She is excited to support The College of St. Scholastica in providing students "Direction for Life."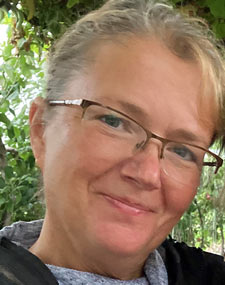 Position:
Online Student Advisor, RN/BS
Department:
RN/BS
Phone:
(218) 723-5975
E-Mail:
POlson@css.edu
Website:
View
As an advisor for the Non Traditional Nursing Program, I am responsible for supporting online students from time of acceptance to the College through the time of graduation. I am the student's professional point of contact with the College and to assist students with all academic matters. I provide an orientation to all new students to ensure they have the information they need to be successful in the online program.