2015 LaTour/Eichenwald Forum: Celebrating 80 years of HIIM
In 1935, The College of St. Scholastica started the nation's first Health Information Management program — putting us at the forefront of a field that would drive healthcare innovation for decades to come.
This pioneering spirit is exemplified in the work of Kathy LaTour and Shirley Eichenwald Maki — two highly regarded professionals whose combined years of national leadership in HIIM and HIIM education put them nearly level with the school itself.
And at the 2015 forum, they and two other current and former chairs of The College's HIIM Department (Ryan Sandefer and Sr. Kathleen Hofer) shared their wisdom.
Through a panel discussion moderated by CSS President Dr. Larry Goodwin, and numerous networking opportunities, attendees learned all about where HIIM had been, where it is and, most importantly, where it's going.
Panel Discussion Participants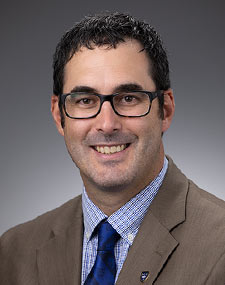 Left to right: Kathy LaTour, Shirley Eichenwald Maki, President Dr. Larry Goodwin, Sister Kathleen Hofer, Ryan Sandefer
Questions?
Contact Ryan Sandefer at rsandefe@css.edu.
2014 LaTour/Eichenwald Forum
View archived video of past events — click the On Demand tab for archive listings.