The School of Arts and Letters is the liberal arts hub of the campus — offering over 20 different programs that are every bit as diverse as the students who take them.
While this is just a taste of what you can do here, what's clear is that your education involves more than reading, writing and listening. It involves doing.
Whether it's history, communications, theology, political science, or other areas you're interested in, your education will include a level of hands-on experience that will give you an advantage in whatever field you decide to enter.
Learn from Leaders
This hands-on experience is guided by a group of over 40 faculty who are leaders in their fields.
Professors like Ryan Vine – writer of award-winning books of poetry — and William Hodapp – a holder of a National Endowment for the Humanities Summer Scholar Grant to study 16th century English book history while in Antwerp, Belgium, and London and Oxford, England (2012) — collaborate with students every day to pass on wisdom and knowledge accrued through years of experience in the field.
Discover Your Path
And the experience doesn't end here. Through internships, hands-on capstone projects and the experiential nature of the education itself, our graduates are moving on to some big things, including:
Casting the Oscar-nominated filmCaptain Phillips.
Attending graduate school at Harvard.
Helping to enact the Minnesota's statewide smoking ban.
These and many other pathways are open to students of the School once they graduate. The only limitations are their preferences.
Meet the Dean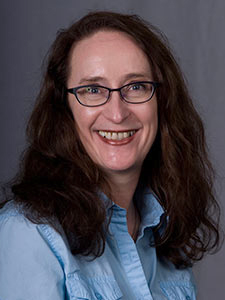 Dean Tammy Ostrander, a professor in the Communications, Theatre and Art Department, became the Dean in 2006 after serving as the Director of the Honors Program for 10 years, directing numerous plays on campus and being the CTA department chair.
She received her B.A. and M.A. in English from Truman State University, formerly known as Northeast Missouri State University, before moving on to receive her Ph.D. in Communication from The University of Missouri-Columbia.
Dr. Ostrander can be contacted at tostrand@css.edu or (218) 723-6173.