Faculty and Staff | RN to BS
In most cases, please use the last 4 digits of the listed phone numbers when calling from any campus.
Email information is followed by @css.edu unless otherwise noted.
Position:
Assoc Professor, NSG - Department Chair
Department:
RN/BS
Phone:
(218) 723-6783
E-Mail:
SHyndman@css.edu
Sue is the Chair of the Non-Traditional Nursing Department and Director of the RN/BS nursing program. She enjoys working with RN students. She is currently focusing on program growth in the online RN/BS nursing program and the Nursing Informatics Certificate program.

Sue has been active in nursing education since 1975. She has a Master's degree in Maternal-Child Nursing, and taught OB nursing for many years. She has a doctorate in education, focusing on educational policy and administration—and has been a college administrator for the last 21 years, both at the community college and baccalaureate level. She was project director of the MENTUR grant, a federal HRSA funded grant focused on increasing nursing workforce diversity, until the grant period ended in July of 2010. She is currently working on another federal grant related to building the health information technology workforce.

Sue developed a survey based on nursing skills needed in the 21st century, as identified in the literature, and measured RNs' perceptions of these skills as being used in their practice and being taught to them in their nursing programs as her doctoral project.

Sue's teaching philosophy has developed from her own educational journey and experiences in teaching and administration over the years. She became interested in teaching nursing while still in nursing school. Her teaching methods encourage RN students to think critically when examining a problem, choosing assignments that will promote the development of leadership skills.

Position:
Asst Professor, NSG
Department:
RN/BS
Phone:
(218) 723-6569
E-Mail:
JDeming@css.edu
Jennifer Deming is an Assistant Professor in the School of Nursing's Non-Traditional Nursing program, but also teaches in the Traditional Undergraduate Nursing Program. She is an experienced Family Nurse Practitioner. Her area of clinical expertise in the School of Nursing is medical-surgical nursing. She is actively involved in the Minnesota Nurses Association as well as Sigma Theta Tau International Honor Society of Nursing. In addition, Jennifer is also the coordinator of the Leipzig, Germany Exchange program at the College and has participated in the Tanzania Service-Learning Project.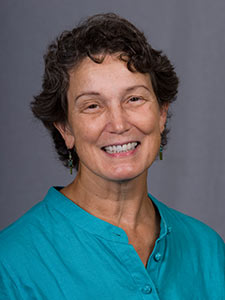 Position:
Asst Professor, NSG
Department:
RN/BS
Phone:
(218) 723-6006
E-Mail:
CGinsber@css.edu
My areas of interest are family nursing, working with underserved populations, geriatrics and trans-cultural nursing. These passions reveal themselves in the stories I share with students – from the cancer ridden illegal refugee seeking asylum in the US, to the woman with no pre-natal care who arrived in my clinic ready to give birth, to the homeless teen mom with a multiply handicapped baby. Engaging the affective domain through story telling helps breach the gap between academics and humanity - the very real needs of our patients within the larger context of family, community, political/economic realities and the globe.

When not teaching, I unwind by writing, spending time with friends, and being replenished by the presence of wind and sky over our Great Lake.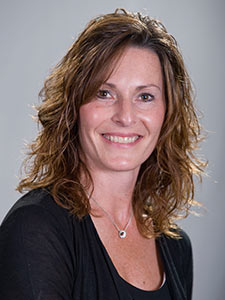 Position:
Admin Asst, Undergrad NSG
Department:
RN/BS
Phone:
(218) 723-6452
E-Mail:
CJohns21@css.edu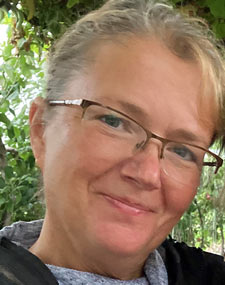 Position:
Online Student Advisor, RN/BS
Department:
RN/BS
Phone:
(218) 723-5975
E-Mail:
POlson@css.edu
Website:
View
As an advisor for the Non Traditional Nursing Program, I am responsible for supporting online students from time of acceptance to the College through the time of graduation. I am the student's professional point of contact with the College and to assist students with all academic matters. I provide an orientation to all new students to ensure they have the information they need to be successful in the online program.
Contact Us
Jay Parsons
Admissions Counselor
(877) 287-8750
jparsons@css.edu
Accreditation
The baccalaureate nursing program at The College of St. Scholastica is accredited by the Commission on Collegiate Nursing Education, One Dupont Circle, NW, Suite 530, Washington DC 20036, (202) 887-6791.