Position:
Assoc Professor, SWK - Department Chair
Department:
Social Work
Phone:
(218) 723-7048
E-Mail:
LGustaf3@css.edu
Website:
View
Dr. Gustafson is the Social Work Department Chair and MSW Program Director. Dr. Gustafson joined CSS in 2004 as the Department. Chair; special interests include addictions, group practice, research and program evaluation
Position:
Txtbook/Space Reservation Spec
Department:
Registrar
Phone:
(218) 723-6030
E-Mail:
HBlunt@css.edu
Position:
Asst Professor, SWK
Department:
Social Work
Phone:
(218) 723-7036
E-Mail:
DGraff@css.edu
Dr. Graff teaches a variety of social work major courses on both the Duluth and FDLTCC campus. Dorothy joined the CSS Social Work Program in 2006; special interests include spirituality, women's' issues, and international social work.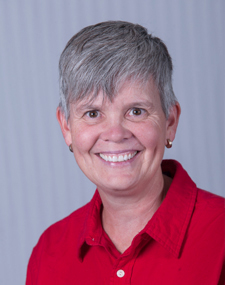 Position:
Assoc Professor, SWK
Department:
Social Work
Phone:
(218) 625-4430
E-Mail:
cgunderson@css.edu
Position:
Asst Professor, Social Work
Department:
MSW- Masters in SWK
Phone:
(218) 625-4484
E-Mail:
ptracey@css.edu