Faculty | M.S. Health Informatics
Email information is followed by @css.edu unless otherwise noted.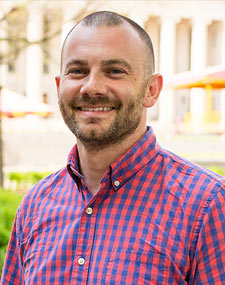 Position:
Asst Prof, HIIM-SHS
Department:
Masters- Health Informatics
Phone:
(651) 403-8639
E-Mail:
dmarc@css.edu
David Marc is an assistant professor and the program director for the health informatics Masters program. Currently, Mr. Marc teaches courses on data analytics and research design. Mr. Marc has a master's degree in biological sciences and has extensive experience working with large healthcare datasets. Prior to working for St. Scholastica, Mr. Marc was employed at a biotech company where he applied a myriad of analytic approaches to investigate the predictive value of biomarkers for psychiatric diseases.
Adjunct Faculty