Position:
Professor, MUS - Department Chair
Department:
Music
Phone:
(218) 723-6194
E-Mail:
LHouse@css.edu
LeAnn House is professor of music at the College of St. Scholastica in Duluth, Minnesota, where she teaches piano, piano pedagogy, harpsichord, and music theory. She holds a Bachelor of Music degree in applied piano from Kansas State University; a Master of Music degree in applied piano and the Master of Arts and Doctor of Philosophy degrees in musicology from the University of North Carolina in Chapel Hill. As a Rotary Foundation Fellow she studied for a year in Vienna, Austria, at the Hochschule fur Musik. Former teachers include Marvin Blickenstaff, Marjorie Cogswell, Bruno Seidlhofer, Robert Steinbauer, and Michael Zenge.

Dr. House has performed concertos, solo recitals, and chamber music and taught workshops and master classes throughout the United States on piano, fortepiano and harpsichord. She was an invited presenter at the 2005 National Conference on Keyboard Pedagogy. In addition, she has edited selections of intermediate-level keyboard music by Scarlatti, Handel, and Attwood that have been published by Carl Fischer. Her doctoral dissertation was declared the winner of the dissertation category of the quadrennial Mu Phi Epsilon Musicological Research Competition. She has been on the faculty at the National Early Music School in New Zealand and was music director of the Minnesota Ballet for several years.

She is currently President of the Minnesota Music Teachers Association (MMTA) Foundation. She served as President of the MMTA from 2001-03. From 1997-99, she was the Music Teachers National Association (MTNA) Vice President for Membership, having previously served as president of the West Central Division and on the Board of Directors. She is certified as a Master Teacher by MTNA. She is also a member of the American Musicological Society.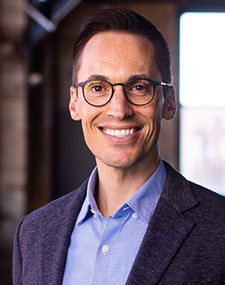 Position:
Asst Professor, MUS
Department:
Music
Phone:
(218) 625-4983
E-Mail:
BAmundson@css.edu
Website:
View
Dr. Bret Amundson is the Director of Choral Activities and Associate Director of General Education at the College of St. Scholastica in Duluth, MN. He holds a Bachelor of Arts Degree in Music Education and Vocal Performance from Saint John's University, MN, a Masters of Music in Choral Conducting from Saint Cloud State University, MN, and a Doctorate of Music in Choral Conducting at the University of Washington.
At The College of St. Scholastica, Bret directs the Concert Choir, Bella Voce, Women's Choir, and Vocal Jazz Choir, teaches courses in music education and conducting, and teaches in the school's Dignitas program. Bret is the Artistic Director of the Lake Superior Youth Chorus, the Artistic Director of the Twin Ports Choral Project, and the Choir Director at Pilgrim Congregational Church.
Previously, Bret served three years as Vocal Music Director at Cathedral High School/John XXIII Middle School in St. Cloud, MN where he conducted five curricular choirs, two co-curricular choirs, and taught individual voice lessons. In 2007, the Cathedral High School Concert Choir was invited to perform at the Minnesota Music Educator Association's Mid-Winter Clinic. That same year, Bret was awarded the American Choral Directors Association of Minnesota's Outstanding Young Conductor Award. From 2005-2008, Bret was the Associate Artistic Director of The St. John's Boys Choir, where he conducted the Junior Varsity Choir and led the recorder and theory programs.
Bret currently serves on the Board of Directors for the American Choral Director's Association of Minnesota where he is the editor of its Star of the North publication. He also sits on the Board of Directors for The St. John's Boys Choir and is a member-at-large for the NAfME Choral Education Council. Bret currently sings with the Twin Ports Choral Project, and has previously sung with the UW Chamber Singers, and the Twin-Cities based choral ensemble, Kantorei. He is an active member of the American Choral Directors Association, the National Association for Music Education, The College Music Society, Chorus America, and the VoiceCare Network.
Position:
Instructor, MUS
Department:
Music
Phone:
(218) 723-6079
E-Mail:
Wbastian@css.edu
Old MacDonald had a farm…b-i-BIO
William Bastian, a Wisconsin native, began his professional singing career as a countertenor (male alto), singing Medieval, Renaissance, and Baroque Music. He holds a Bachelors degree in Music Education from Milton College, Milton, WI, and a Masters degree in Vocal Music Performance from the University of Wisconsin/Milwaukee, and he studied privately for a year with English countertenor, James Bowman.

Mr. Bastian began singing as a tenor in 1979, and now also performs Romantic and Contemporary Music including art songs and opera. He has sung leading roles in 39 different operas and 75 different oratorio and symphonic works. In 1990, he founded NOTE (the Northland Opera Theater Experience) which, for 8 years, presented an opera annually in Duluth, MN. Besides appearing locally with the Duluth/Superior Symphony, the Lake Superior Chamber Orchestra, the Arrowhead Chorale, and LOON (the Lyric Opera of the North), Mr. Bastian has performed with the Minnesota Orchestra, the Milwaukee Symphony, the Erie Philharmonic, the Baltimore Symphony, the Nashville Symphony, Kentucky Opera, the Skylight Theatre and Great Lakes Opera (both in Milwaukee); the Huntsville Symphony; Boston Concert Opera, and the Boston Early Music Festival Orchestra (with whom he can be heard on the CD "Mozart: the Last Year" on the Denon label).

As a recitalist, Mr. Bastian performs numerous recitals every year. He has performed 27 different song cycles and extended vocal works. He has sung recitals of: Medieval music; Renaissance lute songs with lutenist Edward Martin (a CD is available); Baroque Cantatas; German lieder and French melodies; 20th century art songs by Ives, Britten and others; Vaudeville/Tin Pan Alley Jazz; and music by Woody Guthrie, Robert Johnson, and Pete Seeger.
Position:
Asst Professor, MUS
Department:
Music
Phone:
(218) 723-6038
E-Mail:
MConnell@css.edu
Website:
View
Marianne Connelly is the Director of Bands and Assistant Professor of Music Education at the College of St. Scholastica since 1997. She earned her BA in Music Education from The College of St. Scholastica and her MA in Music Education from the University of Minnesota-Duluth. Her teaching experience includes 19 years at the junior and senior high school level.

Marianne is a national past president of the American School Band Directors Association, was the first Minnesotan and first woman to hold that national office (1995). She received the Silver Baton Award from Women Band Directors International in 1994. She is a member of the College Band Directors National Association and conducted the Minnesota Intercollegiate Honors Band at MMEA several times. She is active in many professional state organizations and performs on clarinet, historic clarinet and bass clarinet in local musical groups. Since teaching in Ireland she has renewed her connection to her roots playing low whistle and tin whistle with fellow Irish music lovers.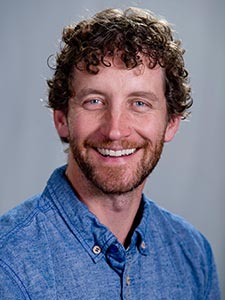 Position:
Asst Professor, MUS
Department:
Music
Phone:
(218) 723-7021
E-Mail:
JCraycra@css.edu
Website:
View
Dr. Jeremy Craycraft is Assistant Professor of Percussion at the College of St. Scholastica in Duluth, Minnesota. In addition to his classroom responsibilities, he directs the college's World Drumming Ensemble, Drum Line, and Steel Band. Prior to his arrival at St. Scholastica, Dr. Craycraft was the Percussion Instructor at the University of Wisconsin-Superior.
Dr. Craycraft performs regularly with the Duluth Superior Symphony Orchestra, and has served as both substitute Principal Percussionist and Principal Timpanist. He frequently performs with other regional arts organizations including the Northern Lights Music Festival and the Lake Superior Chamber Orchestra. In addition, he was the Principal Timpanist of the Lakeside Symphony Orchestra in Lakeside, Ohio from 2000-2010 and spent several seasons as a percussionist with the Richmond (Indiana) Symphony Orchestra and the Kentucky Symphony Orchestra.
A new concerto for Solo Percussionist and Wind Ensemble, in the realm of new Geometry, by Christopher Lee, was premiered by Dr. Craycraft in Cleveland, OH in 2010. Two of Dr. Craycraft's compositions, quarter to five and Etude Vicarious, were chosen for inclusion in Competition Collections sponsored by the Massachusetts Chapter of the Percussion Arts Society (PAS) and subsequently published by Bachovich Publications. His scholarship has also been published in the PAS's journal Percussive Notes and first of its kind Percussion Research Bibliography is now an online publication available to all PAS members.
As a recipient of grants from the Beim Foundation and the Duluth Superior Area Community Foundation, Dr. Craycraft has provided drumming instruction to underprivileged youth in the Duluth community. He is also a frequent visitor to local/regional schools to serve as clinician and to provide outreach opportunities for his own students. An active educator, he has been an instructor in the Northland Youth Music Camp, the North Shore Music Camp, and is the percussion director for the Duluth Superior Symphony Youth Orchestra and Percussion Ensemble.
Dr. Craycraft has studied with and performed alongside members of the internationally acclaimed percussion trio Percussion Group Cincinnati with members Russell Burge, James Culley, and Allen Otte at the College Conservatory of Music, Un. of Cincinnati where he received his Master's degree and Doctorate. He received his Bachelor's degree from the Baldwin-Wallace College and Conservatory where he studied with George Kiteley.
Position:
Professor, MUS
Department:
Music
Phone:
(218) 723-6182
E-Mail:
Pschwarz@css.edu
Penny Schwarze is Professor of Music at the College of St. Scholastica, where she teaches stringed instruments and music history. She has an M.A. and Ph.D. in musicology from the University of North Carolina at Chapel Hill and a B.A. degree is from Whitman College. Additional studies include a year of violin study in Angers, France, and summer workshops in early instruments. Research interests include violin performance practice of the Baroque and Classic periods. Her articles on Baroque violin techniques appear in the Journal of the Violin Society of America. She also writes program notes for the Duluth-Superior Symphony Orchestra. She performs on Baroque violin and viola da gamba with the Center for Early Music Orchestra and with St. Scholastica early music ensembles. She also performs as a violinist with the Duluth-Superior Symphony Orchestra