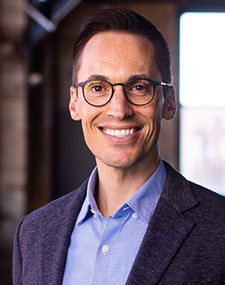 Position:
Asst Professor, MUS
Department:
Music
Phone:
(218) 625-4983
E-Mail:
BAmundson@css.edu
Website:
View
Dr. Bret Amundson is the Director of Choral Activities and Associate Director of General Education at the College of St. Scholastica in Duluth, MN. He holds a Bachelor of Arts Degree in Music Education and Vocal Performance from Saint John's University, MN, a Masters of Music in Choral Conducting from Saint Cloud State University, MN, and a Doctorate of Music in Choral Conducting at the University of Washington.
At The College of St. Scholastica, Bret directs the Concert Choir, Bella Voce, Women's Choir, and Vocal Jazz Choir, teaches courses in music education and conducting, and teaches in the school's Dignitas program. Bret is the Artistic Director of the Lake Superior Youth Chorus, the Artistic Director of the Twin Ports Choral Project, and the Choir Director at Pilgrim Congregational Church.
Previously, Bret served three years as Vocal Music Director at Cathedral High School/John XXIII Middle School in St. Cloud, MN where he conducted five curricular choirs, two co-curricular choirs, and taught individual voice lessons. In 2007, the Cathedral High School Concert Choir was invited to perform at the Minnesota Music Educator Association's Mid-Winter Clinic. That same year, Bret was awarded the American Choral Directors Association of Minnesota's Outstanding Young Conductor Award. From 2005-2008, Bret was the Associate Artistic Director of The St. John's Boys Choir, where he conducted the Junior Varsity Choir and led the recorder and theory programs.
Bret currently serves on the Board of Directors for the American Choral Director's Association of Minnesota where he is the editor of its Star of the North publication. He also sits on the Board of Directors for The St. John's Boys Choir and is a member-at-large for the NAfME Choral Education Council. Bret currently sings with the Twin Ports Choral Project, and has previously sung with the UW Chamber Singers, and the Twin-Cities based choral ensemble, Kantorei. He is an active member of the American Choral Directors Association, the National Association for Music Education, The College Music Society, Chorus America, and the VoiceCare Network.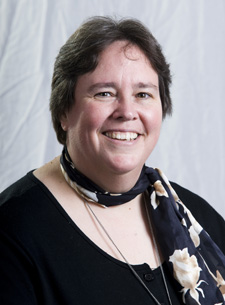 Position:
Adjunct/Ovld, BLA-Dignitas
Department:
BLA Program: Dignitas
Phone:
E-Mail:
pbarbeau@css.edu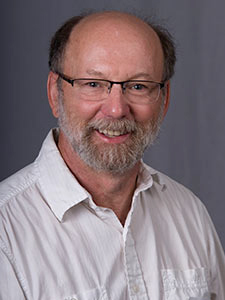 Position:
Professor, MGT
Department:
Management
Phone:
(218) 723-6471
E-Mail:
Tbarrett@css.edu
Website:
View
Dr. Barrett, is a Professor of Economics in the School of Business & Technology. His major academic interests include the steel industry, the Internet and real estate bubbles. During his spare time, Dr. Barrett enjoys golfing, playing basketball and learning Spanish.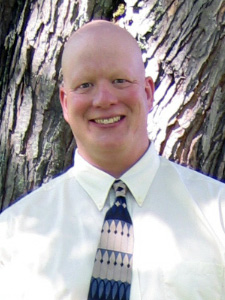 Position:
Asst Professor, EDU
Department:
Education
Phone:
(218) 625-4995
E-Mail:
JBauman@css.edu
John earned his B.S. in Elementary Education from Moorhead State University. His M.A. in Curriculum and Instruction was earned at the University of St. Thomas, St. Paul. John taught elementary students in the towns of Wabasso, MN and Northfield, MN. He is currently working to complete his Ed.D. in Educational Leadership through the University of St. Thomas. John teaches in the School of Education, works as the institutional licensure officer, and is the chair of the SOE undergraduate admissions committee. His passions include his family, Faith, reading, numerous outdoor activities.
Position:
Asst Professor, GCL
Department:
Global Cultural & Language Studies
Phone:
(218) 625-4491
E-Mail:
JGaeta@css.edu
Jill Gaeta received her Ph.D. in French and Francophone Studies from Michigan State University, specializing in literature and culture of the French Caribbean and Francophone Africa. She currently teaches all levels of French language as well as French and Francophone literature and culture. Her academic interests include Francophone children's literature and narratives on childhood, postcolonial studies, and the autobiography. Personal interests include outdoors activities, traveling, reading, and spending time with friends and family, including all her animals.
Position:
Coord, Res Life
Department:
Residential Life
Phone:
(218) 723-5939
E-Mail:
jjuntunen@css.edu
Website:
View
Position:
Counselor
Department:
Counseling Services
Phone:
(218) 723-7035
E-Mail:
jkim@css.edu
Position:
Adjunct Faculty
Department:
BLA Program: Dignitas
Phone:
525-4552
E-Mail:
MLawson@css.edu
Mary Bridget Lawson, M.A., has been teaching in the St. Scholastica Master's in Management Program since the early 1990's. She received her undergraduate degree in Education from the University of WIsconsin LaCrosse and her graduate degree in Human Resource Development from the University of St. Thomas. Mary Bridget designed a current elective course entitled, Managing Diversity, When needed, she also teaches Management Communication and Cultural Competency and Team Development. In addition, she teaches a year long course on "Diversity and Dignity" within the St. Scholastica Dignitas Program. Apart from her Adjunct teaching, she has been working in St. Louis County since 1989 in the field of human resource development. In her spare time she enjoys playing traditional Irish music and plays a competitive game of tennis. Position:
Asst Director, Res Life
Department:
Residential Life
Phone:
(218) 733-2269
E-Mail:
JMcGover@css.edu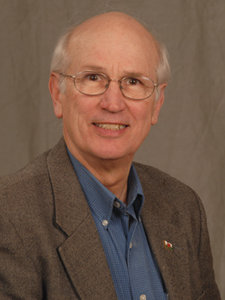 Position:
Assoc Prof, GCL/Dir, Peace&Jus
Department:
Global Cultural & Language Studies
Phone:
(218) 723-6442
E-Mail:
Tmorgan@css.edu
Website:
View
Dr. Morgan has taught Russian language and culture for many years. He's particularly interested in cross-cultural issues and has explored in a variety of ways the experience of American and Canadian Finns in Soviet Russia. He also co-authored an advanced grammar of English (in Russian) that was published in Russia in a second edition in 2001. (The first edition was published in 1997.)

Dr. Morgan founded and directed (with Russian colleagues) a series of summer language camps for college students. The camps are held in Russia for American students and at St. Scholastica for Russians in alternating years. The program marks its 25th year in 2014 and is now directed by Dr. Karen Rosenflanz.

Dr. Morgan has a strong interest in the international aspects of peace and justice issues. He was involved in the development of the Duluth International Peace Center, a citizens' group that functioned for many years in the 1990s to foster international cooperation and peacemaking at the grass roots level. And he was a charter member of the Duluth City Cities Commission. He currently is involved in helping to develop a relationship with citizens in a city in northern Iraq and has recently returned to the board of Duluth Sister Cities International.

Courses that he regularly teaches include Russian language and literature classes, honors courses with a peace and justice theme, philosophy and a course on peaceful resolution of international conflict.

Dr. Morgan is the director of the Alworth Center for the Study of Peace & Justice, which regularly brings nationally known speakers to campus. Topics that the Center has addressed in the past few years include issues connected with food, energy, the environment, wealth & poverty, war & peace, democracy and the media.

Favorite free-time activities include biking, tennis and dog walking.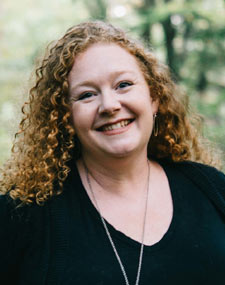 Position:
Adjunct Faculty
Department:
Communication, Theater and Art
Phone:
E-Mail:
KMullan@css.edu
Position:
Dir,Srvc Learning/Comm Part.
Department:
Academic Support Services
Phone:
(218) 723-6552
E-Mail:
Jnewcomb@css.edu
Website:
View
What is service- learning? How is social justice encouaged at CSS? What happens in the Center for Just Living?

See the Service Learning web page: www.css.edu/Administration/Service-Learning.html
Why a Dignitas class about children, poverty and social justice?
American culture has evolved into a consumption centered culture. This materialistic orientation to life treats our children either as little consumers to be marketed to (if they are wealthy) or as extraneous to the central life of our community (if they are poor). This leaves American children at risk of illness, hunger, poverty, illiteracy, stress, obesity, and materialism. I have been volunteering at Grant/ Nettleton School for the past 7 years. I meet the most charming (most of the time) children for whom a CSS volunteer is a lifeline.
What does Jay do for fun?
I have so much fun I cannot believe it. In the summer my wife and I go camping in the BWCA and work in our gardens. During the school year I do lots of woodworking projects and read books. And there will always be social justice camaigns to work on. Real fun is work and good work is fun. Position:
Coord., Outdoor Recreation
Department:
Pursuit
Phone:
(218) 723-6196
E-Mail:
SOlesewski@css.edu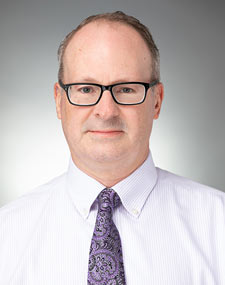 Position:
Assoc Professor, HIS
Department:
History
Phone:
(218) 723-6468
E-Mail:
RPoole@css.edu
Associate Professor of History
Ph.D. University of Notre Dame
M.A. University of Notre Dame
A.B. Cornell University
Randall A. Poole is Associate Professor of History at the College of St. Scholastica. Before coming to St. Scholastica in 2004, he taught at the University of Notre Dame (1997-1999) and Boston University (1999-2004). He has held research fellowships at New York University, the Institute for Advanced Study in Princeton, Stanford University, Columbia University, the Kennan Institute for Advanced Russian Studies, and the Institute of Philosophy of the Russian Academy of Sciences in Moscow (where he was a Fulbright scholar). He has also been a research associate of the Nanovic Institute for European Studies at Notre Dame, a faculty fellow of the International History Institute at Boston University, and an associate of the Davis Center for Russian and Eurasian Studies at Harvard University. Since 2008 he has been an affiliate member of the Center for Russia, East Europe, and Central Asia (CREECA) at the University of Wisconsin, Madison. Spring 2012 he was Visiting Professor of Russian Intellectual History at the University of Toronto.
Professor Poole's research and writing focus on Russian and European intellectual history, the history of ideas, and the history of philosophical and religious thought. Since 1990, he has delivered more than fifty scholarly papers and lectures at academic conferences and universities in the United States and abroad. He teaches courses in world, European, and Russian history.
Selected Publications

A History of Russian Philosophy, 1830-1930: Faith, Reason, and the Defense of Human Dignity, co-edited with G. M. Hamburg. Cambridge University Press, 2010, 424 pp.
Problems of Idealism. Essays in Russian Social Philosophy. Translated, edited, and introduced. Foreword by Caryl Emerson. Yale University Press, 2003. xxiv, 468 pp. Scholarly edition with monographic introduction (78 pp.), full annotations, and contributor biographies.
"The Humanist Tradition in Russian Philosophy," with G. M. Hamburg, introduction to A History of Russian Philosophy, 1830-1930, pp. 1-23 (see above).
"Vladimir Solov'ëv's Philosophical Anthropology: Autonomy, Dignity, Perfectibility," book chapter, A History of Russian Philosophy, 1830-1930, pp. 131-149 (see above).
"Kantian Foundations of Russian Liberal Theory: Human Dignity, Justice, and the Rule of Law," The Weimar Moment: Liberalism, Political Theology, and Law, Institute for Legal Studies, University of Wisconsin Law School, 2008, 16,500 words. (Web-posted and printed conference materials.)
"The Greatness of Vladimir Solov'ëv: A Review Essay," Canadian Slavonic Papers/Revue canadienne des slavistes, vol. 50, nos. 1-2 (March-June 2008), pp. 201-224.
"Human Dignity and the Kingdom of God: A Russian Theological Perspective (Vladimir Solov'ëv)," Listening/Journal of Religion and Culture, vol. 42, no. 3 (Fall 2007), pp. 33-54.
"Religion, War, and Revolution: E. N. Trubetskoi's Liberal Construction of Russian National Identity, 1912-1920," Kritika: Explorations in Russian and Eurasian History 7, no. 2 (Spring 2006), pp. 195-240.
"Sergei Kotliarevskii and the Rule of Law in Russian Liberal Theory," Dialogue and Universalism (Institute of Philosophy, Warsaw University), vol. 16, no. 1-2 (2006), pp. 81-104.
"William James in the Moscow Psychological Society: Pragmatism, Pluralism, Personalism," book chapter, William James in Russian Culture, ed. Joan Delaney Grossman and Ruth S. Rischin. Lexington Books/Rowman & Littlefield, 2003, pp. 131-158.
"The Apophatic Bakhtin," book chapter, Bakhtin and Religion: A Feeling for Faith, ed. Susan M. Felch and Paul J. Contino. Northwestern University Press, 2001, pp. 151-175.
"Utopianism, Idealism, Liberalism: Russian Confrontations with Vladimir Solov'ëv," Modern Greek Studies Yearbook: Mediterranean, Slavic, and Eastern Orthodox Studies (University of Minnesota), vols. 16-17 (2000-2001), pp. 43-87.
"The Neo-Idealist Reception of Kant in the Moscow Psychological Society," Journal of the History of Ideas 60, no. 2 (April 1999), pp. 319-343.
"The Russian Dialectic between Neo-Idealism and Utopianism," published in Russian translation in Voprosy filosofii (Questions of Philosophy), no. 1, 1995, pp. 70-94.
Six entries on Russian philosophy, 2000 words each with full references, for the Routledge Encyclopedia of Philosophy (online edition, 2002): Sergei Askol'dov, Aleksei Kozlov, Lev Lopatin, Moscow Psychological Society, Sergei Trubetskoi, and Vladimir Vernadskii.
Position:
Adjunct Faculty
Department:
BLA Program: Dignitas
Phone:
E-Mail:
cskafte@css.edu
Cheryl earned an MA in Advocacy and Political Leadership from the University of Minnesota - Duluth. She has spent the last decade serving in the non-profit field, focused on youth development, mentoring and out-of-school time programming. She has previously served as a program coordinator with the Duluth Children's Museum, the Duluth Y and the United Way of Greater Duluth. She currently is the Volunteer Coordinator for the City of Duluth, working to build upon the rich tradition of service and civic engagement celebrated throughout the community.
In addition to teaching Dignitas at St. Scholastica, Cheryl is active in the community, volunteering as a performer at various local theaters, writing for the Woman Today Magazine, and reading at the annual Polar Express event at the Lake Superior Railroad Museum. While Cheryl is a new to the CSS faculty, she is not new to the college. She has been involved with a Dignitas common experience event over the last two years and has previously volunteered with the CSS Theater Department. She has also worked with numerous CSS students over the years as volunteers in the community. Position:
Adjunct Faculty
Department:
Social Work
Phone:
(218) 728-3079
E-Mail:
KSkwira@css.edu
Kevin teaches courses pertaining to systems of privilege, research and groups in the Social Work Department, interpersonal communication in the Communication Theater Arts Department as well as a leadership course within Dignitas. Kevin also works with the Office of Institutional Diversity on trainings and workshops for students, staff and faculty. Kevin has been with The College of St. Scholastica since 2003.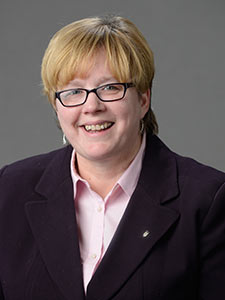 Position:
Assoc Professor, TRS - Department Chair
Department:
TRS
Phone:
(218) 723-6124
E-Mail:
DStarkey@css.edu
Dr. Starkey is Associate Professor of Theology and Religious Studies. She serves as the Department Chair and is also the 2013 Benedictine Professor of General Education. Recent presentations include the United Nations for the 57th Commission on the Status of Women; the Pilgrimage Studies Symposium at the College of William and Mary; and the International Conference on Religion and Spirituality in Society in Costa Rica. She is the author of The Shame that Lingers: A Survivor-centered Critique of Catholic Sin-talk (2009). Her scholarly interests include Feminist, Liberation and Political Theologies; Spirituality and Mystical Theology; Christian Ethics and Social Justice; Feminist Theory/Philosophy/Ethics, Religion and Psychology. Dr. Starkey is an Honors faculty member and also teaches in the DIgnitas Program, Women and Religion, Sin, Suffering and Salvation, Contemporary Moral Issues, Philosophies of Feminism and Theologies of Peace and Justice. Position:
Adjunct Faculty
Department:
Global Cultural & Language Studies
Phone:
(218) 723-6019
E-Mail:
DStoffel@css.edu
Position:
Assoc Professor, NSG
Department:
Traditional Undergraduate Nursing
Phone:
(218) 723-6003
E-Mail:
MTanner@css.edu
My academic interests are quite broad, since I have spent 40 years teaching nursing at the undergraduate level. I also appreciate the opportunity to teach first-year students in Scholastica's Dignitas program, focusing on topics of global health and social justice. I thoroughly enjoy being engaged with students in the learning process, and strive to stay up-to-date on a variety of issues. My passions include a global perspective, and I love travel adventures in the U.S. and other parts of the world. I am a strong believer in study abroad and service-learning, and encourage all students to do these activities while they are young. Position:
Dir, Disability Resources
Department:
Office of Disabilities Resources
Phone:
(218) 723-6747
E-Mail:
MWatschk@css.edu Position:
Adjunct Faculty
Department:
Communication, Theater and Art
Phone:
(218) 625-4832
E-Mail:
cwoods@css.edu
Adjunct Professor- Dignitas, Communication and Education
Field Producer-Native Report
Education Director-Native Report
Elementary Education Teacher-Stillwater, Pequot Lakes
Diversity Trainer-Stillwater Schools
Consutant Charter Schools- Tribal
President, Construction Company-Trades Training and Education
Boards Past and Present:

MN PTA
Pequot Lakes PTA
Parents United
YMCA, Duluth
Personal

Bois Forte Band Member
Mother to Freshman in College and Sophmore in High School
Live in Duluth
Member of Aniahinaabe Women's Drum group
Learning Ojibwemowin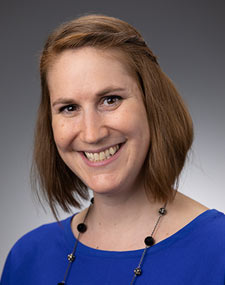 Position:
Health Educator
Department:
Health Service
Phone:
(218) 625-4914
E-Mail:
jzarubafounta@css.edu
Website:
View